Discover more from A Writer's Jottings
Jottings shares ideas, insights, and information about writing and other kinds of creativity.
The Pleasures of Handwriting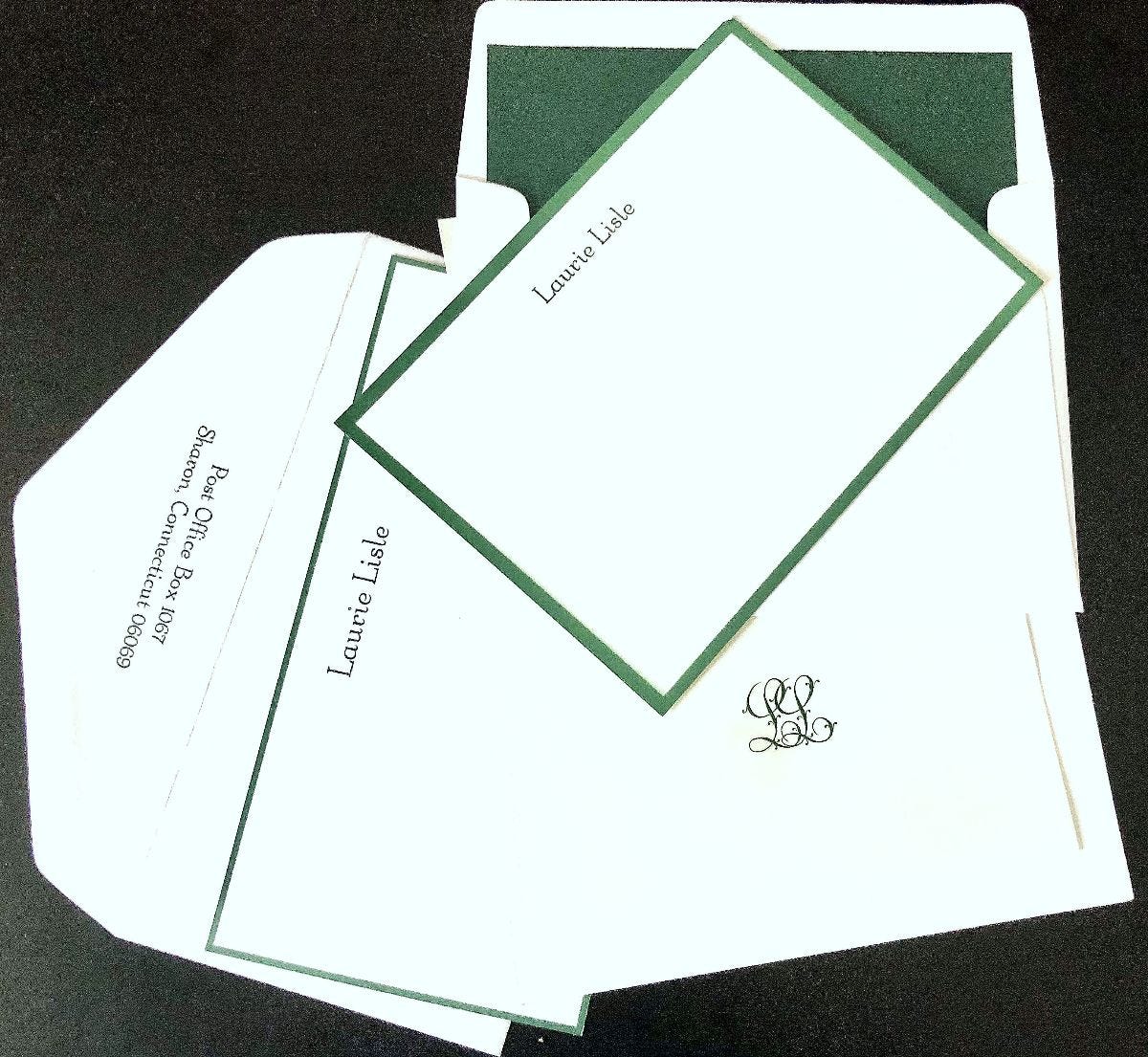 Dear Friends and Readers, 

Handwriting is the writer's craft, and I like using it much more than digital fonts that mimic script. 

Good reasons exist for writers to make loops and lines and dots and dashes by hand rather than always tapping keys on a keyboard, to use cursive instead of the cursor more of the time.

I write in longhand in my journal, in penned notes, and even on manuscripts. It's like a private language in my journal that's not easily deciphered. Writing words of thanks or sympathy on monogrammed stationery or personalized note paper feels more intimate to me than sending an email through cyperspace.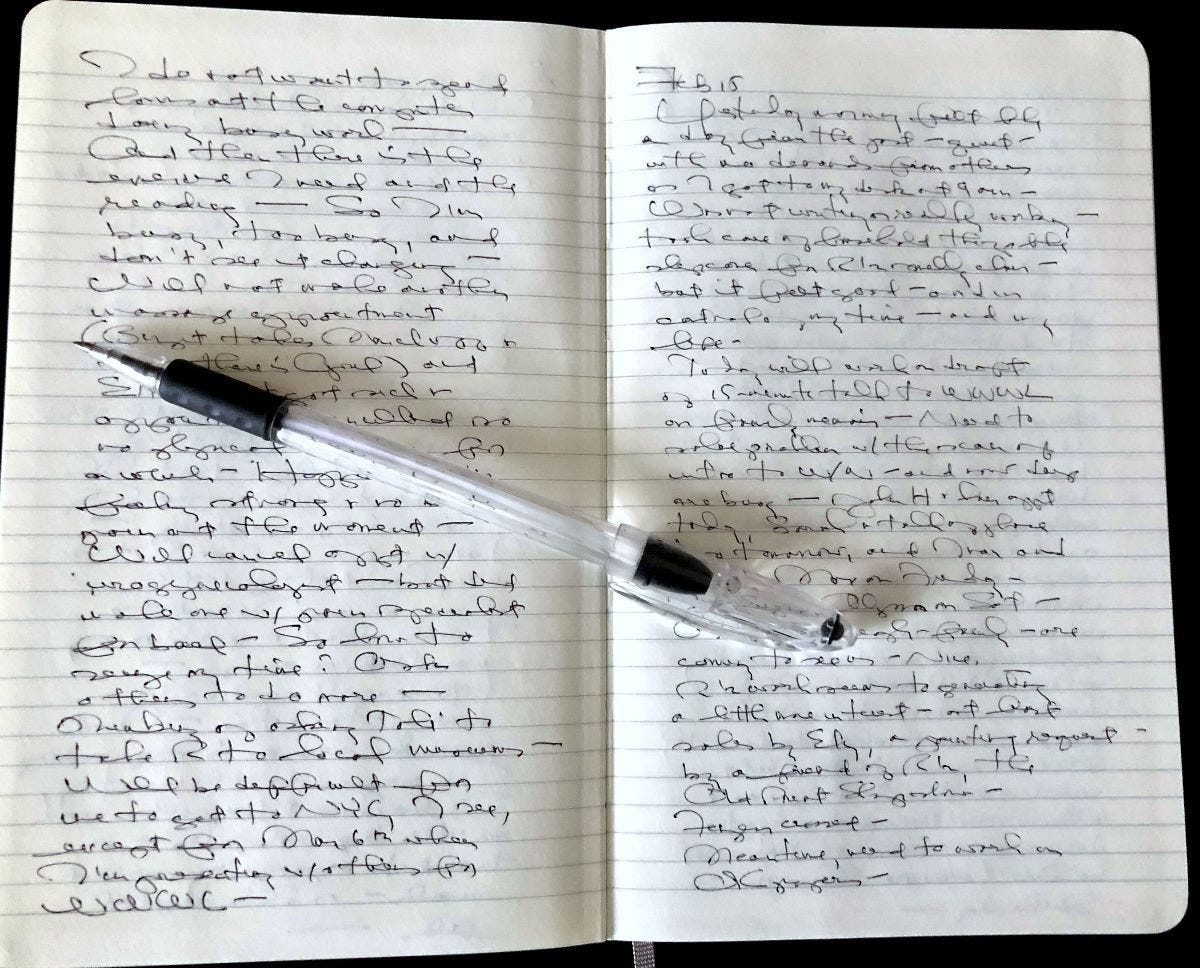 There are advantages to editing a manuscript on paper rather than on a computer screen. Digital pages make a work in progress appear deceptively done, whereas messy hand-edited pages look like the rough drafts they are. The slower process of handwriting can generate more insights than faster online speed, too.

Letters written in ink on paper are important to biographers because smudges (tears?), crossed-out words (changes of heart?), and misspellings (indifference?) are clues. Georgia O'Keeffe penned the word "I" curled in on itself in a large, upright, calligraphic letter revealing her strong sense of self.
Now that schoolchildren use laptops, many are no longer able to write in longhand or even read it. Yet I may be too worried because when I saw an exhibit of Jane Austen's precise penned curlicues written with a quill pen, I struggled to decipher her words Even so, since I enjoy the tactile pleasure of using my hand to create continuous and broken lines that curl and straighten or slash, I'm going to continue writing by hand, even if my scrawled words are lost to posterity, too.

With Warm Regards, 
Laurie
News

Monday, March 6, 2023, 3:30 pm 
A presentation about family memoir by Laurie Lisle, Marnie Mueller, and Victoria Olsen
Women Writing Women's Lives Seminar
CUNY Graduate Center
365 Fifth Ave.
New York, NY

Westover: Giving Girls a Place of Their Own
An audio edition of the book is in the works! Alumna Laura English '83, a professional reader, will have it ready by Alumnae Weekend this spring. I've recorded the Preface, an essay titled "My Westover," for it.

For more information about handwriting, see The History and Uncertain Future of Handwriting by Anne Trubeck

Visit my website anytime at www.laurielisle.com.
Books by Laurie Lisle
Click on book cover to view each title.