Discover more from A Writer's Jottings
Jottings shares ideas, insights, and information about writing and other kinds of creativity.
NEW JOTTINGS: Into The Garden Again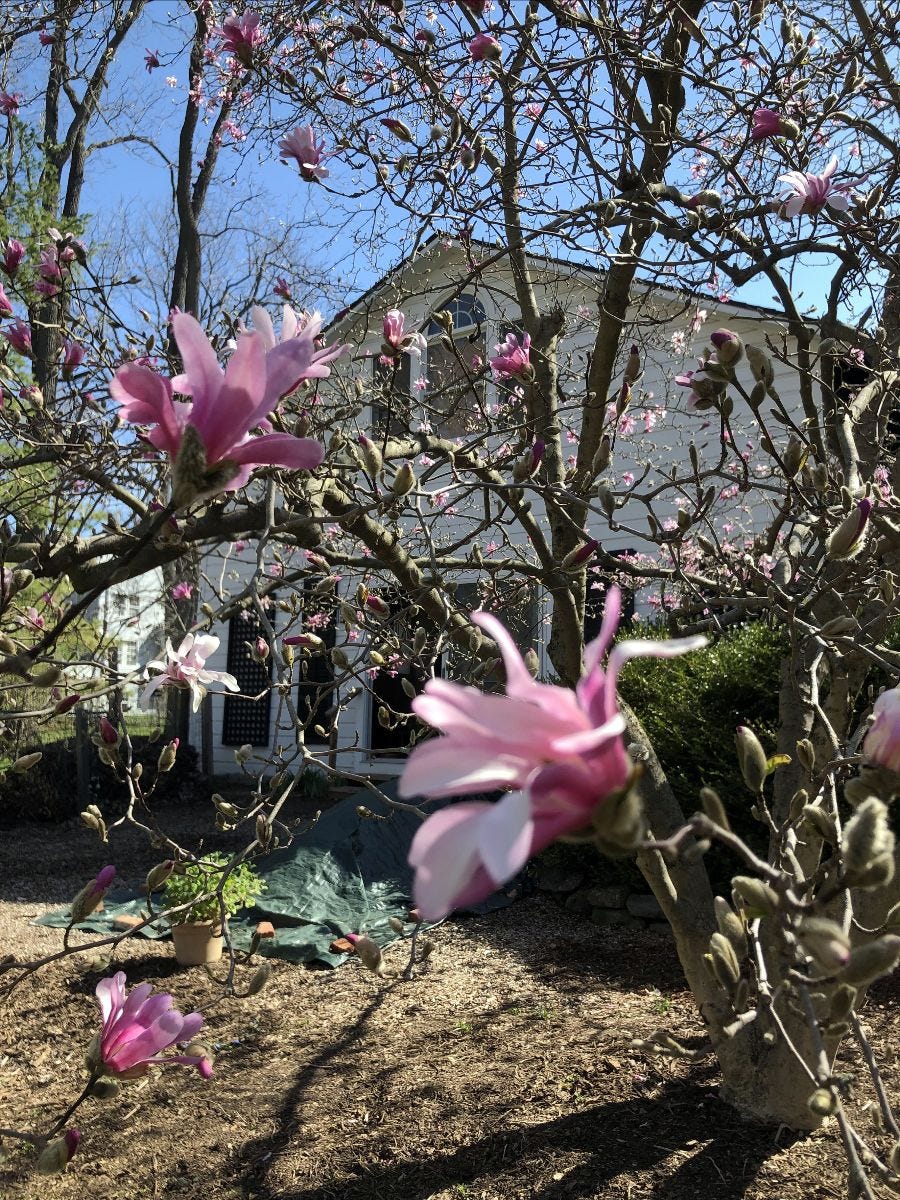 Dear Friends and Readers,

Every April I remember again what gardening brings to writing, and what writing gets from gardening.

In the chapter "Words" in Four Tenths of an Acre: Reflections on a Gardening Life, the book I wrote through green glasses, I wrote how alarmed I was after moving to the country and becoming possessed by biophilia, the state of intense pleasure in nature, as gardening felt more gratifying than writing.

Happily, my alarm didn't last longer than the growing season. I discovered that whenever I was worried about my writing, going into the garden in the afternoon was like passing through a looking glass from a darker to a lighter state of mind.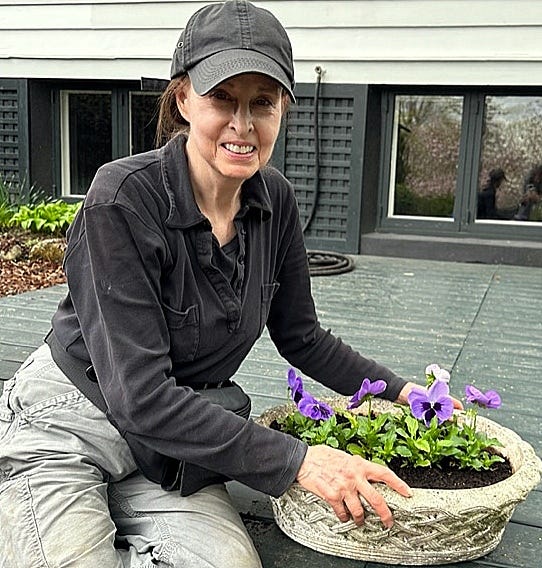 Once I was planting and watering behind the house, I would feel buoyant and in balance once again. "While writing emptied me out, it was gardening that filled me up again," I wrote, making it easier to return to writing the next morning.

Like many other writers over the years, I discovered that organizing words and planting flowers complement each other perfectly. One exercises the brain and the other the body.

And as the rhythm of weeding and deadheading put my mind in a peaceful place between the overdrive of writing and the amnesia of sleep, new words welled up, and those already written rearranged themselves in new ways.
Even better, I learned that the more I worked with elements of nature in the garden, the more I wanted to write from the root, or, to only write about what mattered most to me. And that's what I did when I wrote Word for Word. 

So enough words for now...I'm going outside into the garden.

With warm regards,
Laurie
 
News
For those of you who live in or near Rhode Island, check out my cousin's fabulous garden in Little Compton: Sakonnet Garden

Good gardening groups near me include Mad Gardeners, the Berkshire Botanical Garden, and my own Sharon Garden Club

Bookstores with autographed copies of Four Tenths of an Acre include:
Oblong Books, Millerton, NY
The Hickory Stick Bookshop, Washington Depot, CT
 
Books by Laurie Lisle
Click on each book cover to view more about each title