Discover more from A Writer's Jottings
Jottings shares ideas, insights, and information about writing and other kinds of creativity.
Why Do Writer's Write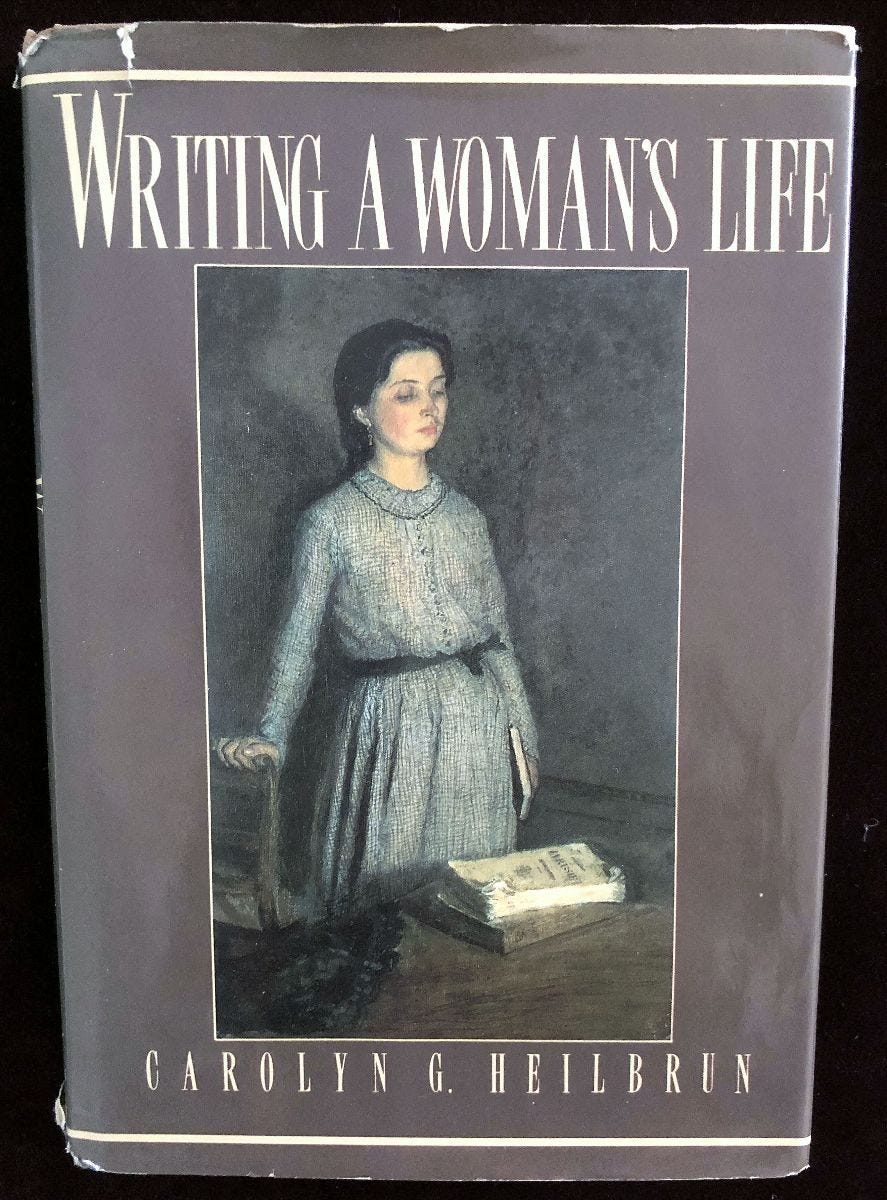 Dear Friends and Readers, 

On the second anniversary of the publication of Word for Word: A Writer's Life, I'd like to reflect on why writers write.

Years ago I read the late Carolyn Heilbrun's brilliant little book, Writing A Woman's Life. In it, she mentioned the ways women's lives are written: as a memoir, as fiction, as biography, and as something else: "the woman may write her own life in advance of living it, unconsciously." 

By then I had written Portrait of an Artist: A Biography of Georgia O'Keeffe, a biography as well as a book about the kind of life I wanted to live.

Writing in the 1980s, Heilbrun, a literature professor at Columbia University, stated in her book that few works about women's lives dared to truthfully portray their anger and ambition.
Inspired by Professor Heilbrun's words, I drafted an essay, "Why I Write." It was for a voice, I wrote at the time, a strong written voice that, unlike a spoken one, could not be ignored, interrupted, or voiced over. There were other reasons, too, like remembering what I knew and expressing what I thought.

When I eventually wrote a memoir, my challenge was to be as brave and honest as Heilbrun had urged, and I'm glad some readers thought it was courageous. Interestingly, the professor never wrote a memoir herself but portrayed a more adventurous self via a fictional alter ago in mysteries written under a pseudonym.  

No longer the youthful writer who wondered why she really wanted to write, I know now that my writing is a desire to order thoughts and express emotional truths.  And it's still about the importance of voice: its volume and velocity as well as its possibilities for revelation.

With warm regards,
Laurie
More By Writers on Writing:

Becoming a Writer by Dorothea Brande (1934)

Why I Write by George Orwell (1947)

"On Keeping a Notebook" by Joan Didion (1966) in
Slouching Towards Bethlehem
   
The Situation and the Story by Vivian Gornick (2001)         
 
Books by Laurie Lisle
Click on book cover to view each title.