Discover more from A Writer's Jottings
Jottings shares ideas, insights, and information about writing and other kinds of creativity.
The Importance of Walking to Writers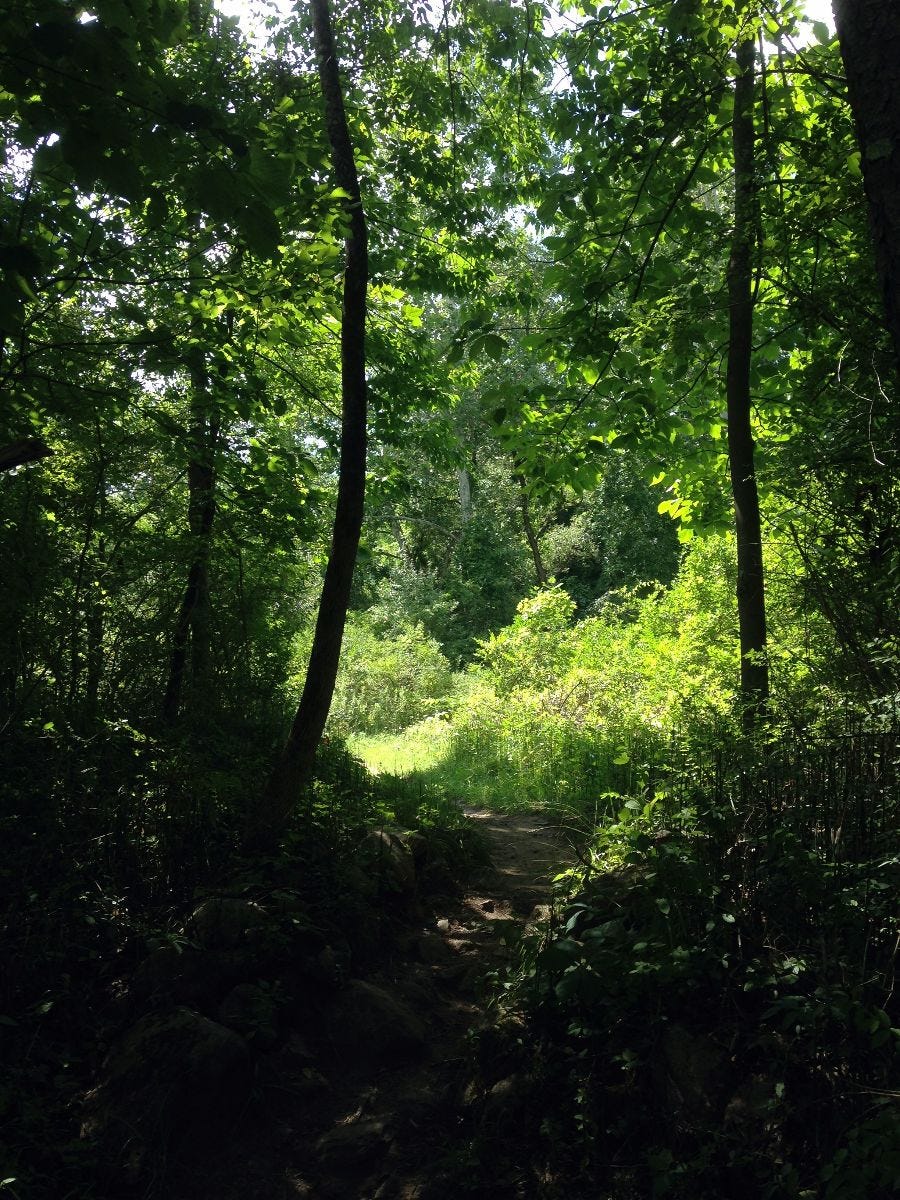 Dear Friends and Readers,

Now that the garden is a little less demanding, I'm taking long walks again on dirt roads and hikes on trails in town. There are beautiful new ones on protected wooded and open acres, thanks to the efforts of the Sharon Land Trust and its volunteers.

Walking, that ancient way of getting around, is essential to the writer in me. It's been important to many other writers, too. Since writers write, there's a large and varied literature on walking from Henry David Thoreau's philosophical Walking to Cheryl Strayed's riveting Wild about hiking the Pacific Coast Trail by herself.

Walking is a wordless activity that magically generates words. Putting one foot in front of another at a good pace offsets the immobility and intensity of writing. It also encourages insights to emerge in a mind resting between attention and inattention.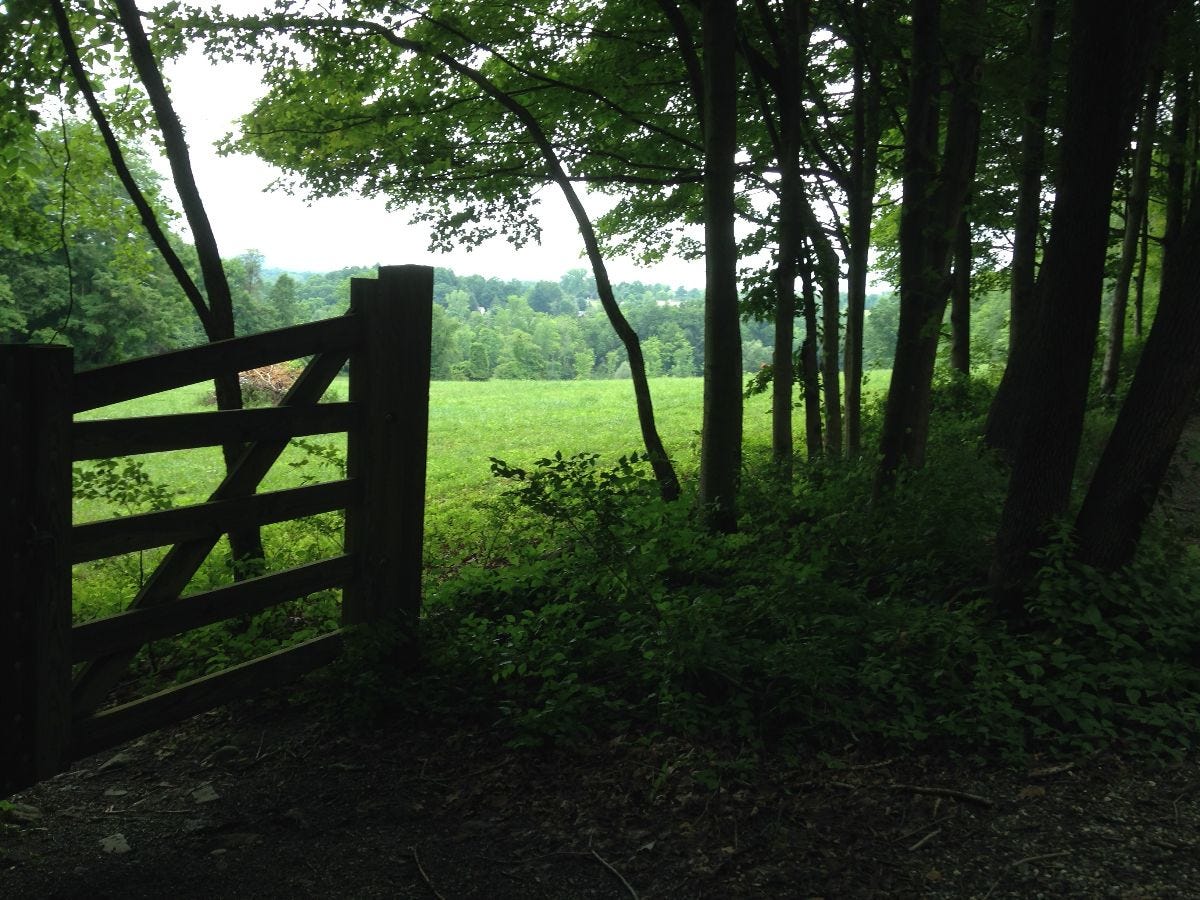 Walking also stimulates joy. My memory is full of wonderful walks. A path on a Long Island peninsula through bushes full of chickadees opening onto a bright beach. A sheep's footpath descending into a New Mexico canyon. A flat sandy road under Spanish moss-draped oaks on a Georgia island. The aqueduct walkway past backyard gardens in Westchester County. The Appalachian Trail along the river where long-distance hikers head for Maine. My favorite dirt road that winds and straightens alongside a brook as it rises and falls through the woods.
I set out with bells and a whistle in case of bears, and a pad of paper and a pen in the expectation of ideas for my essays-in-progress while knowing that after moving at a steady rhythm for a couple of miles, I'll return rejuvenated. I realize I'm in trouble if dark thoughts do not depart during a long walk.

With warm wishes,
Laurie

More Books About Walking

How to Walk by Thich Nhat Hanh
Wanderers: A History of Women Walking by Kerri Andrews
Hiking with Nietzsche: On Becoming Who You Are by John Kaag
Walking: One Step at a Time by Erling Kagge
Books by Laurie Lisle
Click on book cover to view each title.